Characterized by a semi-arid climate, Salt Lake City has four distinct seasons with long summers and winters but brief springs and falls, the comfortable transition periods. In general, the city receives 16.50 inches of precipitation each year. Snow occurs on average from early November to mid-April, producing a total average of 155 cm of snowfall. Perhaps the snowiest season recorded in Salt Lake City was in the winter of 1951-52 with 117.3 inches of snowfall.
When it comes to Salt Lake City, the primary source of precipitation is acknowledged to be the massive Pacific storms that move in from the Pacific Ocean from October to May. Particularly, in the past, cold storms have brought measurable snow as early as September 17 and as late as May 24. The nearby Great Salt Lake can also produce lake-effect snow approximately 6 to 8 times a year, some of which can drop excessive snowfalls. It is estimated that about 10% of the annual precipitation in the city can be attributed to the lake effect.
Salt Lake City snow plowing
This winter, Salt Lake City is in line for a bad winter and if you want to experience the simplest and the most practical Salt Lake City snow plowing service you've ever used then you are in the right place. To outsource your snow management needs this winter, simply click on the subscribe button on the top right hand side corner of this page and follow the simple on-screen step-by-step instructions. Following your subscription, you will be billed for the first month after which you will be billed every 30 days for unlimited monthly snow plowing. For your first Salt Lake City snow removal service session, we will ask you to be a little patient since it can take up to a couple of hours for us to arrange for your property to be serviced for the first time. Subsequently, each time it snows in Salt Lake City and the snowfall approaches 2 inches, we will come to you to clear your driveway no matter how many days a week, or how many hours a day it snows. For a flat and relatively small monthly, we will clear your driveway of snow every monthly regardless of weather variations and snow levels.
Billing details for our monthly snow removal Salt Lake City service
At National Plowing, we put into place our unlimited Salt Lake City snow removal service from the time it starts snowing until it stops. As mentioned above, as soon as you sign up, you will be billed for the first month. Throughout your subscription with us, you will always have the possibility of cancelling your subscription without being eligible for penalty fees. All you will have to do is contact us and submit your request. Should you choose to cancel your subscription, you will be refunded the remaining funds in the current month, and you will not be re-billed.
In terms of the management of financial information, at National Plowing, all billing data is handled by PayPal, the world's leading payment processing company. Under no circumstances do we handle sensitive financial information and we do not have any way to access your credit card number or other financial data. The only exception to this rule is when you choose to sign up for our services over the phone.
To ensure that we provide a Salt Lake City snow plowing service like no other, we also have in place a 14-day money back guarantee. If at any point in time, you find that you are not getting value for your money, you can ask for a full refund as long as you do so within 14 days of making a payment. No questions will be asked. The reason we offer this guarantee is that we are absolutely certain that we will live up to your expectations as we have done so well so far for the last several years.
How to sign up for the snow removal Salt Lake City service
1. To sign up for our unlimited snow plowing service, you will first need to pick the size of your driveway from the options provided in the pull-down menu on the top right hand side of this page. If your driveway is less than 200 feet, you will be billed $130 a month and if your driveway happens to be over 200 feet, the monthly unlimited snow plowing fee will be $150. Clearly you can see that what you are going to pay for unlimited snow plowing is much less than what it would cost you to use a professional Salt Lake City snow removal service on a pay-and-go basis.
2. Click Subscribe
3. Using your Paypal information, follow the on-screen instructions. If you don't have a Paypal account, you will need to create one. In general, it would take you less than 5 minutes to sign up with Paypal and a couple of days to complete the payment process.
How is it possible for a snow plowing service to be so cheap
The simple answer to that question will be that at National Plowing, we manage the accounts of perhaps a few hundred people so we are able to assign a single certified snow professional on many jobs at a time. This basically means that we are more efficient because the snow plowing drivers spend less time driving and more time actually doing snow management. In addition to that, to facilitate snow plowing, we also maintain equipment and storages of materials in different locations throughout our service areas so that we remain efficient at all times.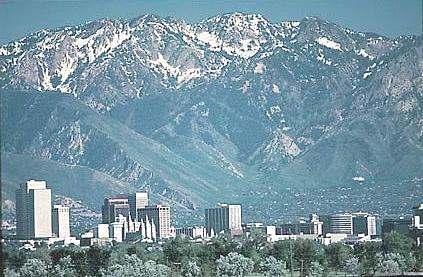 For a number of years now, National plowing has been in the snow removal business. In that time, we have been consistently innovating our approach to snow management. Snow days can be costly but with National Plowing on your side as your winter services partner, Salt Lake City snow removal and ice management will become considerably easy. We take great pride in our business and so will you.